Unlimited customization options with Live Preview for Shopify!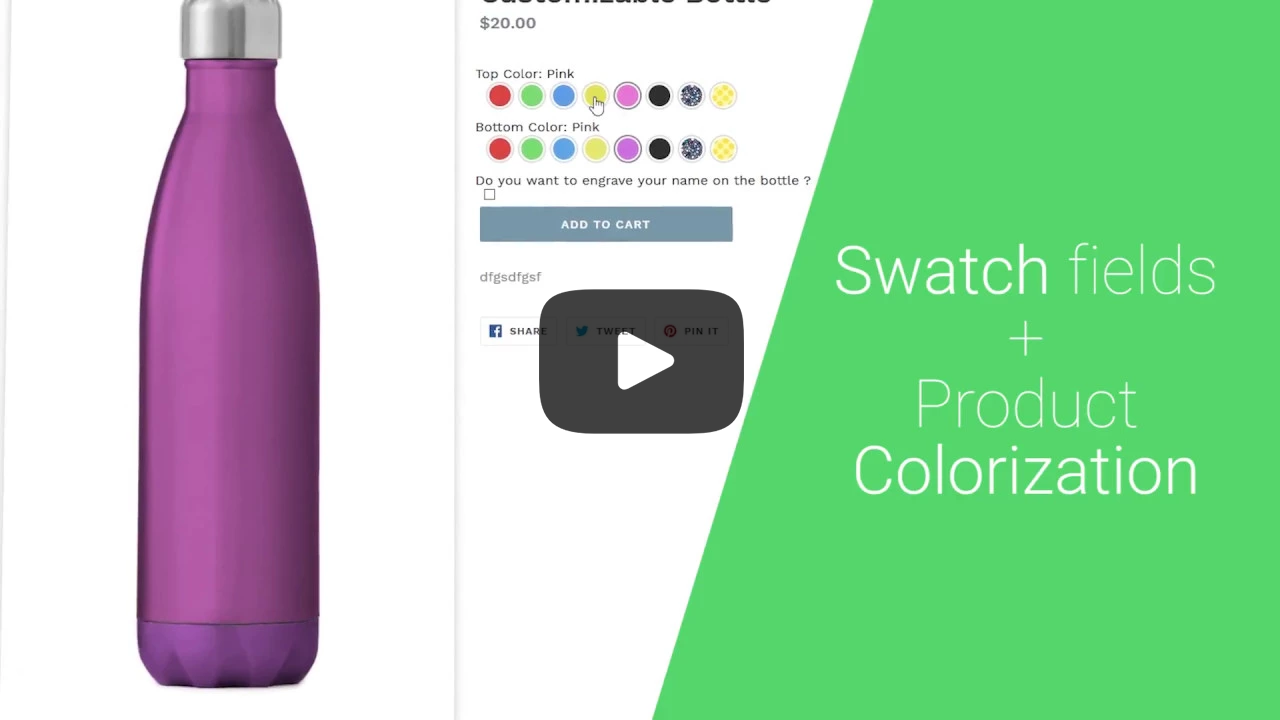 Add UNLIMITED customization options to your Shopify products! Allow your customer to see a LIVE PREVIEW of the final product directly in your store! No coding or programming required, INSTANT AUTO-INSTALL!
Make Price Increases depending on the user selection and use Conditional Logic to Show/Hide options depending on previous selections!
Add Swatches, Text inputs, Checkboxes, Dropdown menus, File/Image uploads (restrict the size, file formats...), Custom HTML Instructions and much more to your products...
Screenshots
Live Preview Options by Webyze
The Live Preview Options app lets you add as many customization options to your products as you want.
One of the most unique features our app offers is the ability to let your customer see a live preview of the final product directly in your store. This feature is so powerful and will help you increase your conversion rate and sell more.
Demos
Checkout these customizable product demos and see by yourself how powerful the app is:


Instant Auto-Install
When you install the app, no coding or programming is required. It will automatically get installed and you'll be able to use it right away. The app was thoroughly tested with many themes and worked perfectly!
Video tutorials
To help you better understand how the app works, we have made video tutorials. You can check them out and you'll see that you can make complex customizable products in less than 10 minutes!
How to create a customizable bottle tutorial
Live Preview
Our product customization app allows you to configure a live preview image that will automatically get updated when your customers will change their selection. The app generates the live preview on the fly, changes the color of your product and adds elements, customizable texts and much more.
Conditional Logic
Conditional logic lets you show and hide options depending on the value of previous options. For example, if you want to add an engraving option, you can first add a checkbox that says "Do you want to engrave your name?". When checked, the text field will appear and when unchecked, the text field will be hidden.
Price Increase
The price increase feature allows you to make the price go up depending on the selected option. You can increase the price for specific dropdown elements, checkboxes, swatches and even increase the price depending on the number of uploaded files.
Option fields
Swatches (Color and Image)
Text Inputs (one line and multiline, with character limits, character restriction and more...)
Dropdown menus
File/Image Upload fields (limit the file size, restrict file formats extensions, multiple files upload...)
Checkbox
Custom instructions (supports HTML)
[...]